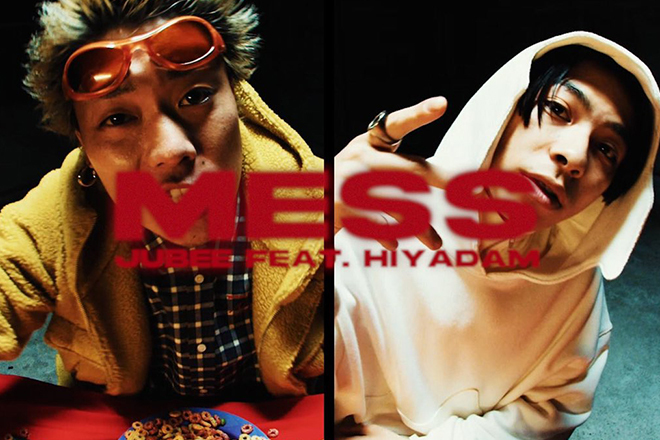 Asia
JUBEE links up with HIYADAM for the Drum & Bass-infused 'Mess'
Japanese MCs adding freshness as they expand Asian Hip Hop
---
Japanese rapper JUBEE has linked up with HIYADAM for an uptempo, Drum & Bass-tinged track 'Mess'. JUBEE is part of the Rave Racers, who are adding some fresh sounds to the Japanese Hip Hop scene by incorporating Rave vibes with Hip Hop.
The mile-a-minute track was produced by Yohji Igarashi and written by JUBEE and HIYADAM. Released via Manhattan Records, the song incorporates elements of Russian Hardbass with a brittle bassline that matches the frenetic tempo. It may sound a bit messy but it is deftly arranged. With JUBEE and HIYADAM flowing over the hardcore beat, the track is surprisingly refreshing.
The music video, directed by Nasty Men$ah is also interesting. It is simply set in a warehouse with the two rappers at a table indulging in all kinds of food to the crazy beats. The video edit matches the music's glitchy and trippy effect nicely.
For something new and different, check out 'MESS' by JUBEE and HIYADAM below.