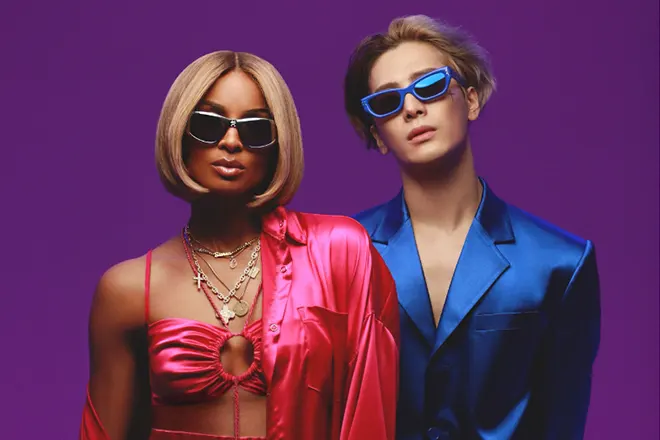 Asia
Busy week for Jackson Wang with Coachella, 'Slow' with Ciara & 'Cheetah'
Now he's hitting the road with his North American Magic Man tour
---
No one in the world will ever accuse Jackson Wang of being lazy. He takes his moments and runs with them. Over the past two weeks, Jackson performed at Coachella both weekends. On the first weekend, he brought out R&B chanteuse Ciara to debut a new single, 'Slow.' The song has a smooth-as-silk-pajamas vibe, and he even released a video for it on April 26.
For many rappers or R&B singers, this would be enough. But those people aren't Jackson Wang. Instead, he also put out a new song, 'Cheetah,' and said that he was working on a new album, Magic Man 2.
Jackson dropped the video for it on April 26 as well. On his Instagram, Jackson said, "We prepped this literally less than a week from zero. In different studios with a million ideas. With everyone having a different schedule, it was difficult to gather all together, but we still managed to puzzle everything up and arrange it together."
After two weekends of Coachella and two new videos, most entertainers wouldn't mind a bit of time off from the hustle and bustle of the grind. NOT JACKSON WANG! Instead of heading to the Caribbean for massages on the beach or some downtime next to the pool, Jackson is embarking on a six-date North American Magic Man tour with shows in LA, SF, Vancouver, Toronto, NYC, and Chicago.
Maybe after the tour is done, the Magic Man can get some rest.
Check out Jackson Wang's Instagram below for more information on his upcoming tour.