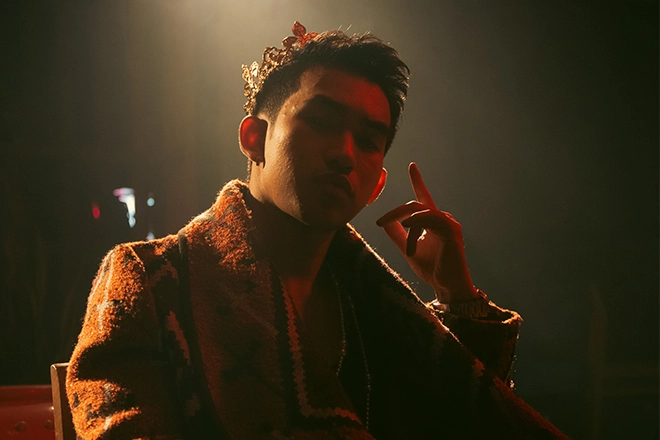 Asia
IRONBOY stands tall on 'SHORT KING'
Don't underestimate the swag of smaller people
---
Kids can be brutally honest. For IRONBOY growing up, his friends used to always crack jokes about his height. Even though he was vertically challenged, he would laugh it off or even be ready to throw blows. Now, IRONBOY gets his time in the sun as he puts his old friends in their place with 'SHORT KING.'
'SHORT KING' shows that diminutive people shouldn't be underestimated, The video for 'SHORT KING' starts off with IRONBOY just having finished what was probably a threesome and the girls putting his fur coat on him. He goes even harder later on when he shows up with his pet lion. Halfway through 'SHORT KING,' the beat switches up and IRONBOY goes crazy with double-time raps.
IRONBOY is not just a rapper, though. He came up with the video concept, did the storyboards, directed, and edited 'SHORT KING.' He's also going to be on the TV show 10 Fight 10 in September. With a lot of skills and unlimited potential, IRONBOY shows that this 'SHORT KING' has the swag of a giant.
Check out IRONBOY's 'SHORT KING' below.