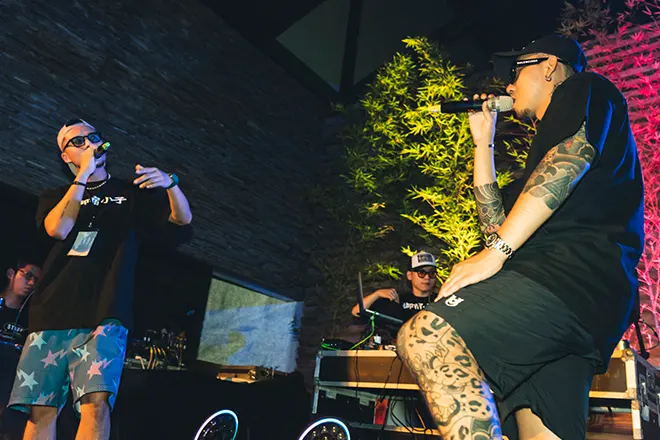 Asia
FRαNKIE & Savage.M take it to the love hotel on '御宿'
What happens when two of Kaohsiung's dopest MCs have a hotel party with the XL Army?
---
Living in Taiwan, love hotels are a godsend for many reasons. Most of the time, people live with their families until they get married, and then even after the vows, the parents come and live with the kids. This means privacy is limited so getting a chance to do some hanky panky is out of the question unless people go to a love hotel. They are rentable by the hour, so it can be good for quickies, or for the whole night, which can be fun because there are hot tubs, waterfalls, and swimming pools included.
On The Rappers season 2, one of the hottest collabs to come out of the show was when FRαNKIE and Savage.M teamed up to rap about '御宿,' which is the Royal Group of love hotels in Kaohsiung, Taiwan over a bouncy beat by Mr. Skin. There are 13 branches and besides being a place for a little R&R for couples, some rooms can be a big party spot for people that hold up to 100 people.
In the video, the two MCs got XL Army, one of Taiwan's hottest dance crews, to come to the hotel for fun. There are thongs, there is a lot of twerking going on, squirt gun fights, and there is a lot of steam. It feels like a full-on love hotel party that happens probably every weekend in the southern part of the island. '御宿' has a party vibe just right for summertime fun.
Check out '御宿' by FRαNKIE and Savage.M below.