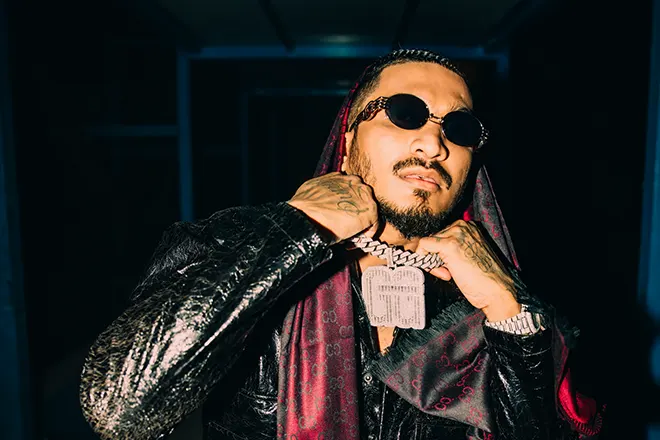 New Releases
Divine unleashes 'Gunehgar' produced by Hit-Boy
This song marks the resurgence of the multi-platinum rapper after a two-year hiatus
---
Gully Gang's figurehead and kingpin, Divine, is back with a bang. His new track, released on September 16, is 'Gunehgar,' a deep, dark, and twisted banger produced by the chart-topping Hit Boy. The song includes Divine's trademark firebrand lyricism on the concept of duality - sin [Paap] and virtue [Punya], angels [Farishta] and demons [Shaitan].
'Gunehgar' is the first single off Divine's unnamed third album, which follows up Punya Paap, his critically-acclaimed sophomore album. Since Divine has already collab-ed with Nas [the Mass Appeal connect], as well as Metallica and Pusha T, it was only right that he builds the hype with the staggering sounds of Hit-Boy.
Hit-Boy got his start in the industry in 2007 working with Polow Da Don, but it wasn't until he got on Kanye West's GOOD Music in 2012, that Hit Boy blew up. Hit-Boy has handled the boards for so many classic Hip Hop records that it's hard to just name a few. 'Ns in Paris' with Kanye and Jay-Z, 'Sicko Mode' with Drake and Travis Scott, and 'Goldie' for ASAP Rocky are just three of the songs that make Hit-Boy one of the most sought-after producers in Hip Hop.
By Divine being able to get a beat from a legend, he's showing that he's in a league of his own in Asian Hip Hop. "A lot of my fans have been patiently waiting for my music releases for a while now," said Divine in a press release. "I'm grateful for all the love as I prepare to drop a brand-new album that I have been working on for the last few years. Ahead of the album launch, I have a few surprises in store."
Check out Divine's 'Gunehgar' produced by Hit-Boy below.