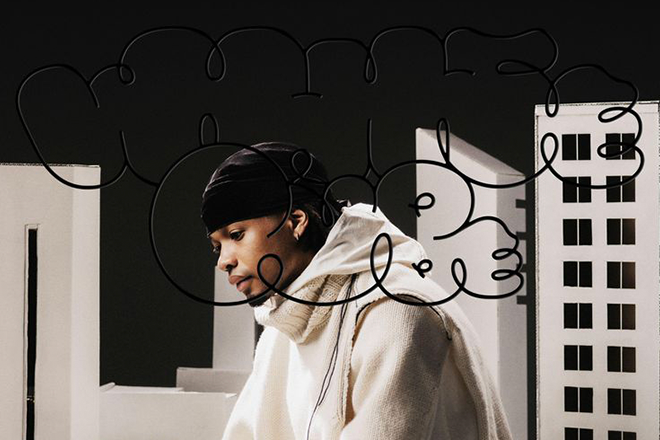 Asia
Daichi Yamamoto teams up with DJ DISK for 'Love+'
The memorable track from his album WHITECUBE shifts between R&B and D&B
---
Jamaican-Japanese rapper Daichi Yamamoto is known for his out-of-this-world rhythms and unique aesthetic. For his latest track, 'Love+,' Daichi gets deep into a groovy track that switches between R&B and Drum & Bass produced by DJ DISK.
As one of the highlights of his new album WHITECUBE, 'Love+' is the perfect blend of Jazzy romance, light-hearted R&B, and a layered Drum & Bass sound. Starting with narration from Japanese artist Teiji Furuhashi, Daichi sings about his love for a girl with his deep and affectionate voice, repeating the line 'Girl, I need your love' as the drum-focused beat shifts between fast and slow. Daichi flips between Japanese and English effortlessly as he poetically projects his ideal romantic thoughts to his loved one.
The music video for 'Love+' is an absolute banger, perpetuated with a slightly futuristic aesthetic. The video starts with Daichi in his casual wear, leaning towards the window as an homage to the classic romantic movie, Lost in Translation, which is set in Tokyo. Visually, the music video toys with a strong contrast of lighting. A sense of recklessness is felt in a dark tunnel with little brightness. In an office where Daichi is ecstatically dancing, a strobe light is added for heightened disorientation.
WHITECUBE is Daichi Yamamoto's third album which consists of not only groovy tracks like 'Love+,' but also some classic Shibuya-style rap like 'Cage Bird' and Emo Trap like 'Chaos.' All of these tracks are inspired by Daichi's own experiences over the past year as the world has been in total chaos.
Check out Daichi Yamamoto's WHITECUBE below.