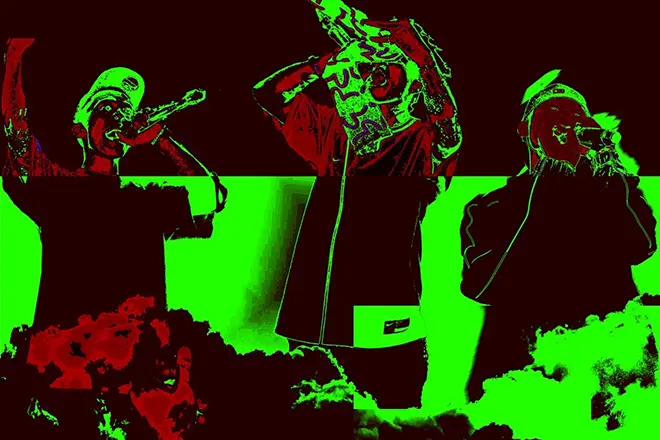 Asia
STICKY BUDS, Watson & KID PENSEUR come together for a stellar single in 'ASIAN BOY'
Japanese Hip Hop is killing it right now
---
There's a lot of heat coming out of Japan right now, and there's a mixed variety of flavors to indulge in. They might come in different sounds, but one thing that rings true through them all is that they are all killing it.
J-VERT, a collective from Japan, dropped 'ASIAN BOY,' and it's a prime example of the heat that's coming out of the Land of the Rising Sun. The single is a four-way collaboration between the producer MISS YOU KJ, STICKY BUDS, Watson & KID PENSEUR. Take one listen and it'll all be clear to see, none of them are playing games.
The three-minute track's instrumentation, produced by MISS YOU KJ, is an all-around banger. Even if you were to take away the verses from the MCs, one could still envision a club completely tearing up the dancefloor. That is in no way discrediting the verses by the MCs, but the beat is just great.
STICKY BUDS opens up the track with, "I'm a JP Asian boy" before going to town with his catchy flow, setting the pace for the track. Watson takes over from him, and he goes in with a ferocious and hard-hitting approach. KID PENSEUR caps it all off with balanced energy, taking from STICKY BUDS' infectious flow and Watson's aggressive demeanor, finding the right balance between them right smack in the middle.
The music video for 'ASIAN BOY' is just as brilliant as the track. Done by Dex Filmz, the video features glitchy edits, trippy visuals, and seamless transitions of the MCs on the streets and in a studio space. This effort has tens across all boards.
Check out J-Vert's video for 'ASIAN BOY' below.