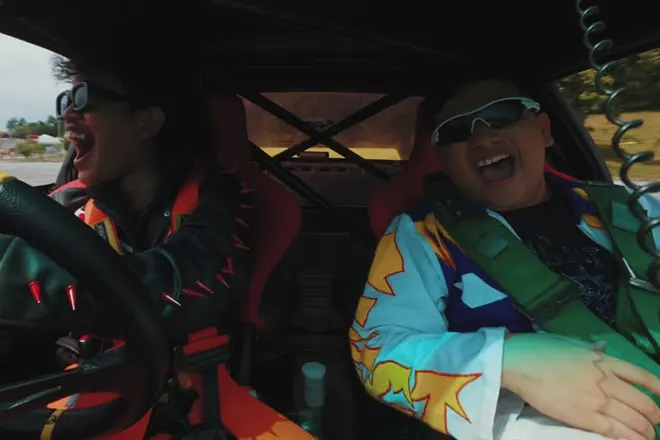 New Releases
Yonnyboii & Guccimith live life fast & furiously on 'Flash & Dash'
Sometimes the fast lane is the only lane
---
Yonnyboii stands atop the Malaysian Hip Hop scene – being the first-ever rap artist to win Best Album at the Anugerah Industri Muzik 23 awards show in 2022, while also being one of the most streamed Malaysian rappers ever. It's only natural that he's gotten a taste of the high life since his debut in 2016, and it's this love for thrills and challenges that made him a fan of living life in the fast lane.
'Flash and Dash', his latest single with fellow Malaysian rapper Guccimith, is a celebration of success in life. The Roddy Ricch-esque track sees Yonnyboii jumping more into his R&B bag, delivering earworm melodies that are reminiscent of his stellar 2021 album, Yonny. Guccimith isn't one to be outshined either as he comes in with an equally memorable verse that is bound to put him on the map.
The music video sees the two MCs having the time of their lives as cars drift around them in an empty parking lot – almost like a metaphor for the two attempting to one-up each other as they chase each other around the track. Just like the title itself suggests, fast and flashy cars are just how Yonnyboii and Guccimith like them.
Watch the music video for Yonnyboii and Guccimith's 'Flash & Dash' below.