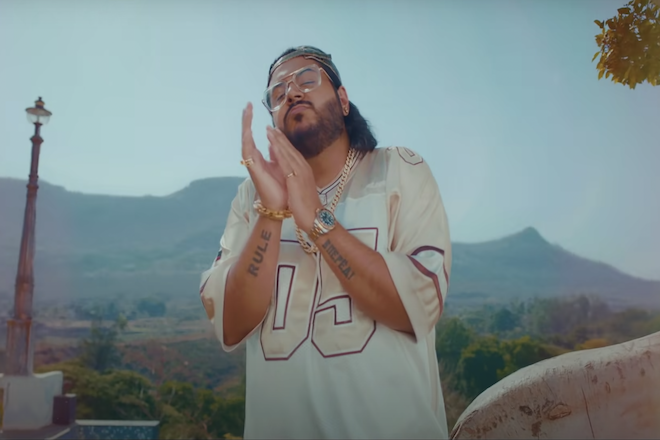 Asia
Gully Gang's Shah Rule gives the fakers a 'Clap Clap'
Frenzzy & Sikander Kahlon join in on the lyrical battlefield
---
Shah Rule has been on fire ever since he announced he would be joining Gully Gang, the independent label founded by the inimitable DIVINE. While his debut EP Hooked has made him hotter than the Sun, Shah Rule now backs up the hype with a new music video for 'Clap Clap' featuring fellow Gully Gang bangers Frenzzy & Sikander Kahlon.
The track is built around a bluesy Latin piano lick that lures you into a lyrical battlefield as Shah Rule and Frenzzy unload their clips. The pugnacious Hindi and English bars precede a catchy hook, calling out phonies as they satirically 'clap' in admiration. Shah Rule's fluent English bars impress as he calls out rappers who only 'do it for the Gram' and 'when everything's for show, tell me where is Truman' - referencing the Jim Carrey movie [The Truman Show] that questions people living in a make-believe world.
Punjabi rapper Sikander Kahlon drops in smoothly between his mother tongue, Marathi, and Hindi as he adds Punjabi Bhangra vibes, complete with auto-tuned singing.
Between Karan Kanchan's simple and catchy Trap beat, Frenzzy's atmospheric vocal, Shah's clever wordplay, and Khalon's boasting, 'Clap Clap' has all the ingredients for a hit. The message is par for the course in the Rap game, but the delivery is polished and confident. Gully Gang is on top because they have honed the message and attitude of their leader, DIVINE - stay true to the game and keep it real.
Besides 'Clap Clap', Shah Rule's new EP is filled with cautionary rhymes about the pitfalls of social media's internet 'stars' with previous singles like 'Hooked.' His EP features some of the biggest names in the Indian Hip Hop game, including Meba Ofilia, Diesby, and DIVINE.
Listen to Shah Rule's EP Hooked below.