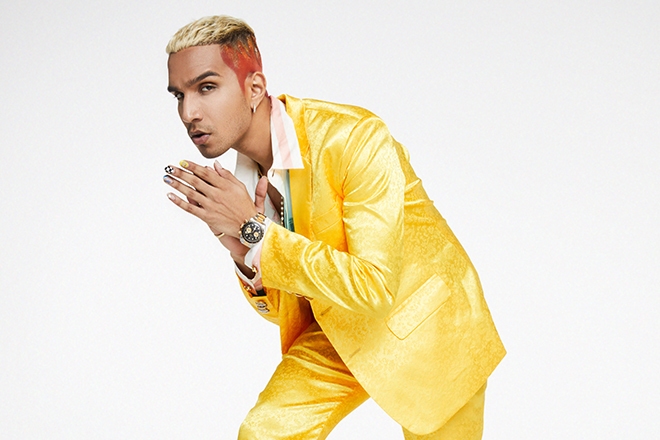 Asia
Yung Raja salutes acting hero Rajinikanth in 'Spice Boy'
The Trap banger is quirky, banging, & brings all the vibes
---
2021 has been a hell of a ride for Yung Raja and it's only just halfway over. He's graced the cover of LiFTED. He's been part of VIBE's Urban Asia Volume 4. Last month, Raja's last song, 'Mami,' got played on The Tonight Show Starring Jimmy Fallon where the host and Questlove were grooving to it. Raja even got a reply from Jimmy Fallon on Instagram afterward.
So what does one do to follow that up? He's come out with the video for 'Spice Boy,' an ode to his Indian acting hero, Rajinikanth. In the video directed by vadbibes, Raja is an overall-clad janitor at the movie theater with an overactive imagination. He grabs some popcorn and sits down to relax and watch a movie in a theater after everyone is gone. He's soon in the movies playing hopscotch, jumping rope, wearing a banana-yellow suit on a boat, giving his friends bluefin tuna slaps, and doing dance routines in inflatable sumo suits. The video invokes the brash spirit of Rajinikanth, an Indian actor who dared to defy boundaries in Raja's eyes.
"Rajinikanth has been my idol all through my growing-up years. He's such a legend world over," Raja said in an interview with The Hans India. "I wanted to give an ode of sorts to him and celebrate his supremacy in my music video and for as long as I'm creating, I'll look back to the moments he has given me as inspiration - his style mainly, and as inimitable as it is, I belong to the generation of fans that have his swagger permanently etched in our minds."
Working with FlightSch and RIIDEM for 'Spice Boy' Yung Raja said it's more than just a funny video. "We came together to create a sound that hit home - quirky, banging, and mad vibes."
Check out Yung Raja's 'Spice Boy' below.