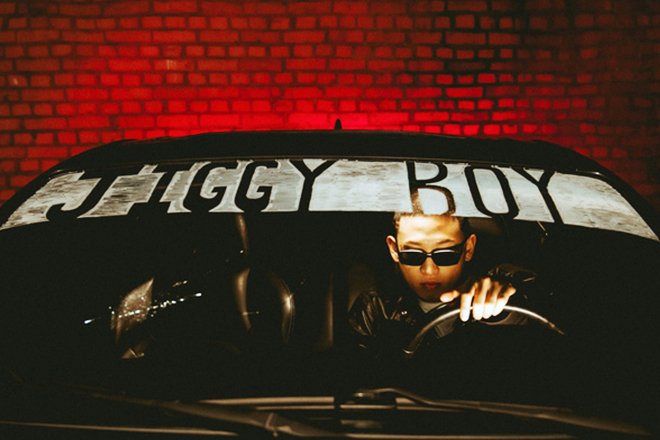 Asia
Toigo & 365LIT resurrect Miami Bass with 'GET THAT DOUGH'
The nonsensical video works for all the right reasons
---
Over the last year, there have been two kinds of songs released in almost all of Asian Hip Hop -Trap and Boom Bap. An educated guess would say that 75 percent has been Trap and 20 percent has been Boom Bap. On April 26, Korean rapper Toigo is joined by 365LIT and together, they are aiming to resurrect one of the most fun genres of music from the 1980s and 1990s - Miami Bass.
Car owners in Miami loved rolling around in nice rides with the bass loud enough to rattle windows and bother all the people walking by. With raunchy rappers 2 Live Crew taking the lead with their lascivious single 'Me So Horny,' Miami Bass also had other hits like 'Whoomp! [There It Is]' by Tag Team, 'Tootsee Roll' by 69 Boyz, and 'C'mon N' Ride It [The Train]' by the Quad City DJs.
Miami Bass songs are known for their high BPMs and hilarious videos, so Toigo's 'GET THAT DOUGH' fits right in. The Korean MC plays an obnoxious TV host with two lines in his haircut who is trying to interview anyone that will give him the time of day. He follows and harasses two joggers in a park and then asks some guys on the street questions. As soon as they answer, he slaps them. Soon, Toigo stalks someone into his apartment and tries a little bit of blackmail to go with it.
In the second half of 'GET THAT DOUGH,' 365LIT shows up, there's a dance-off in a gym that ends in a lot of sweat, and the vibe is a mix of Matrix and Men In Black. It's off the wall and totally entertaining all at once.
It takes a lot of confidence to make a nonsensical video like 'GET THAT DOUGH.' Toigo and 365LIT have to be unafraid of getting in the mud and believing in themselves that this weird and ridiculous premise will work. "GET THAT DOUGH' works for all the right reasons.
Check out 'GET THAT DOUGH' by Toigo and 365LIT below.