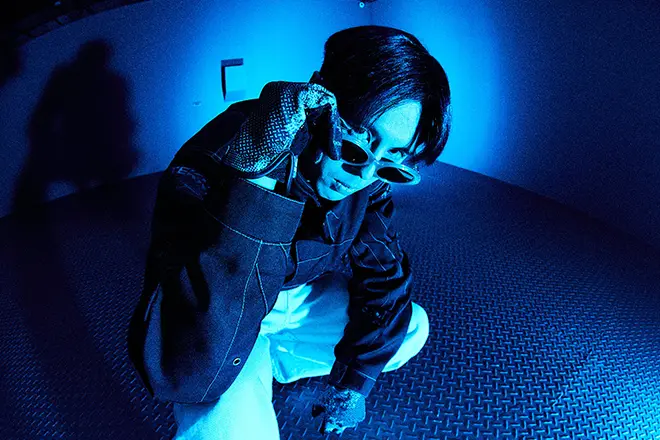 Asia
SOWUT transcends genres with 'Girlz in the Mirror [Boyz Too]'
The Taiwanese MC reunites with Malaysian producer Shelhiel for this UKG banger
---
Taiwanese MC SOWUT has morphed into an artist who isn't afraid to take chances or stretch the boundaries of what Hip Hop is. In 2020, he jumped on Malaysian producer Shelhiel's track 'Fashion Angel [ASIA REMIX]' with Laze, jiafeng 高嘉丰, Orang Malaya, and Ninjaboi. The latest collab between SOWUT and Shelhiel has resulted in 'Girlz in the Mirror [Boyz Too],' which feels like a 'Fashion Angel' part two, as the song and video are very fresh and edgy for 2023.
'Girlz in the Mirror [Boyz Too]' is SOWUT at his best, which is showing off his Rap prowess on a non-Rap beat, but also adding his own style to it. This time he is singing with silky vocals that add depth and charisma to the UKG banger. In the first verse, SOWUT flows about Michael Jordan and Michael Jackson, where the song gets its title from. Shelhiel's beat switches and almost ventures into Drum & Bass territory, and SOWUT dips into his R&B bag. The third verse brings it all together and there's even an AutoTune breakdown as the song hits its peak. The instrumentation really shows why Shelhiel is thought of as a Pop polymath in this one.
For the video, SOWUT rocks the Y2K aesthetic perfectly with blue hair and sunglasses straight outta a 2000s-era Taiwanese night market. The futuristic tones with hints of nostalgia create a visually striking experience that aligns with the song perfectly.
Check out SOWUT's 'Girlz in the Mirror [Boyz Too]' produced by Shelhiel below.