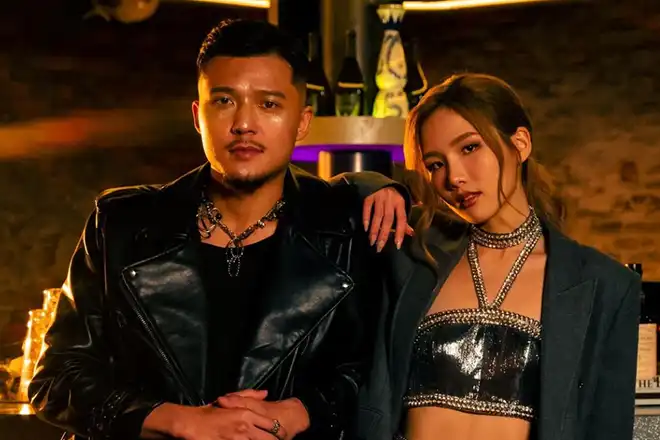 Asia
Jocelyn Wang & FRαNKIE阿法 have undeniable chemistry on '理性犯醉'
Sometimes the best videos don't answer all the questions
---
As soon as FRαNKIE阿法 walks into Belle's in Taipei in Jocelyn Wang's new video for '理性犯醉' [which means either 'Rational Drunk', 'Drunken Rationality', or 'Rational Drunkenness' depending on which translator is used], he's handed a drink and things go off the rails in the best way.
Jocelyn, in a flapper dress straight outta The Great Gatsby era, starts singing and directing her interest right at him. She croons about crossing the line on the weekdays that turn into weekends and soon is winking at him like there's no tomorrow. A microphone somehow lands on FRαNKIE阿法's table and there's only one thing he can do - rap like a mofo. "Tripping/Like when the shoes ain't fitting/Tripping like the acid kicking in" are his first words and Jocelyn is swooning.
Soon, the couple with undeniable chemistry sets off for the hidden rooms of Belle's in Taipei. They find a graffiti-covered back room as well as what looks like a ball pit. Soon they are getting closer and closer and FRαNKIE阿法 drinks a shot of blue potion, and he's alone.
Did he imagine all the fun he just had? Was Jocelyn really there singing and flirting with him, or was it all in his mind? Sometimes the best videos don't answer all the questions.
Check out Jocelyn Wang & FRαNKIE阿法's '理性犯醉' below.