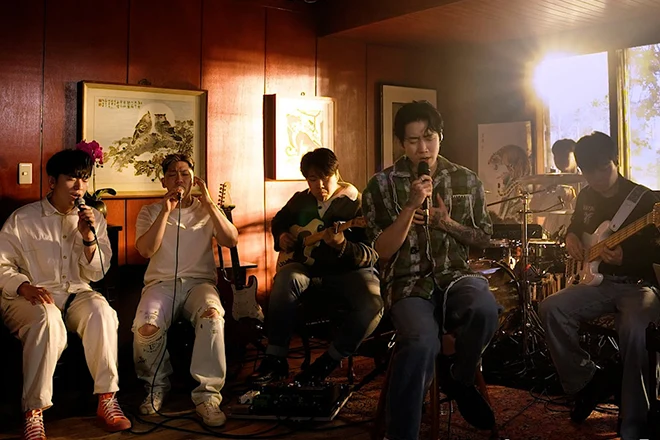 Asia
Jay Park celebrates AAPI month with NPR's Tiny Desk [Home] Concert
Smooth & groovy all the way with a 9-piece band
---
Jay Park's title of GOAT of Asian Hip Hop is solidified already, but he keeps coming up with new ways for people to be in awe of him. This week, he released an eight-song Tiny Desk [Home] Concert with a nine-piece band to celebrate AAPI month.
Just like that, Jay is a lounge singer and rapper with sunlight peeking through a window while making people melt with his silky smooth voice. No one knows how to take songs and switch them up like Jay does. He starts off with 'I Got This,' which used to be a Trap anthem, and now it's a sing-a-long. In 2022, Jay released 'Need to Know,' and this NPR concert breathes new life into it.
While Jay Park is everywhere you look if you pay attention hard enough, he's not one to steal the spotlight. He introduces his band and lets them do funkdafied versions of his ballads, which make him sound a bit like a mid-2000's Justin Timberlake on 'All I Wanna Do' and 'Candy. On his final track, "A Jay Park classic," as he states, 'Mommae' sounds totally different from the Twerk anthem it used to be.
While Jay's persona and magnetism are part of his charm, it's really his skill, lyrical dexterity, and ability to trust others to make his music different for special occasions that put him head and shoulders above the competition. This NPR Tiny [Home] Desk Concert is a special occasion.
Check out Jay Park's Tiny [Home] Desk Concert below.