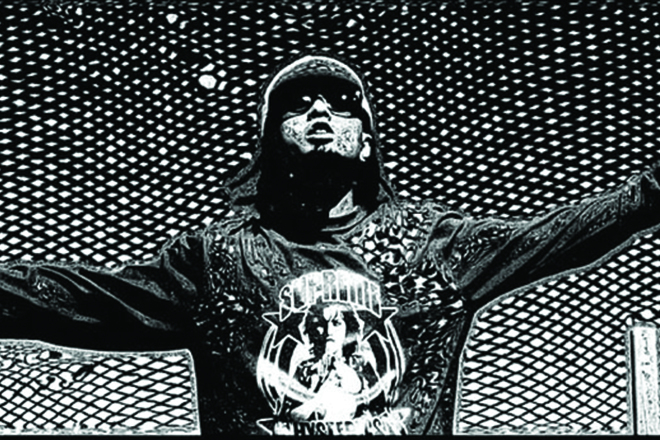 Asia
Hong Kong Rapper Geniuz F the FUTURE drops fiery video for '反叛基因'
The new track is part of an online cypher project that aims to promote Hong Kong Hip Hop
---
Hong Kong rapper Geniuz F the FUTURE has returned to the scene with a new track '反叛基因' [Rebellious DNA], his first music video he has released since moving to the US.
LiFTED caught up with him for a short interview.

How's life in the States? What have you been working on lately?
Thanks for having me. Life's been pretty good here, ever since I left my previous label I have now picked up on music again since I have had more time here. I've also been working on an online cypher project where people can send their own verses over an Old School beat just to get Hong Kong's Hip Hop culture moving.
What's the inspiration behind the song '反叛基因' and the music video?
The track is inspired by one of my previous label's song '邪惡之眼' [Evil Eye], one of the lyrics is "帶住反叛基因 提醒世人乜嘢叫真," which means to stay rebellious so to remind people to stay true to themselves. That's how I came up with the track and I wrote a verse for it and through this song I am also promoting an online cypher project so that everyone can contribute to this song, too. The music video is purely clips of me and things I have done when I was here in the States. I didn't have a producer here so I just found a classic beat to rap over.
What's the purpose behind the online cypher project?
It's more for the culture. I hope more people can showcase their work. Especially since I am not in Hong Kong so I can't really join a cypher now, but we can easily send stuff online so the project is to help promote Hong Kong's Hip Hop culture in this way. I know many new rappers have their own way of representing the culture with many new things going on, but I think rapping over classic beats should be the foundation. That's how Hip Hop culture was developed and people should be aware of that.
In your opinion, how has the Hip Hop scene in Hong Kong evolved since you started rapping?
When I started there were not many resources and YouTube was not around back then so it was really hard to know how to produce a beat or learn to write a verse. However, for the new generation of rappers, everyone can easily find things online to become a rapper. So more cool and new things will show up unlike in the old days.
I feel like the Hip Hop scene in Hong Kong is definitely getting bigger, back in the days we had 24herbs, FAMA, and a few underground MCs so it was still not a big genre. But now in Hong Kong we have Drill, Trap, and even more sub-genres appearing with their own unique twist according to where they come from.


Check out Geniuz F the FUTURE's '反叛基因' below.