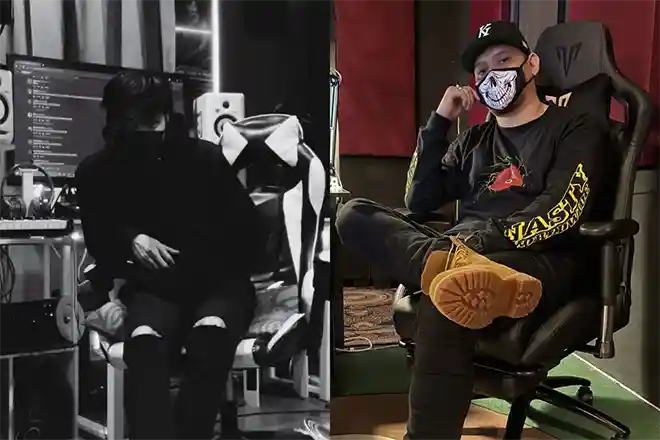 Asia
Ayien Rahman & Ical Mosh shares a fierce statement via 'Elok Elok'
It's time to get that blood pumping
---
It's always the best when an emerging MC links up with an established one for a track together. A pool of brand new listeners would jump on it for a listen, and they might just end up finding a brand new artist to follow. That could be the case for Pahang-based rapper, Ayien Rahman who has just released a track with the Johorean MC, Ical Mosh.
Tilted 'Elok Elok', the four-minute track follows the duo going their absolute hardest. If anything, the bars that they spit on it are statements out to anybody who thinks that they could try them. On its hook, Ayien fiercely declares, "Mother****** beware, don't take a wrong turn/Because I got the love from blood/Gangs, thugs on my hood."
The 808-heavy track was composed by Ayien himself. There's a sinister-sounding keyboard playing in the background, alongside record scratches that builds the single's entire atmosphere. If you're looking for a heater to get your blood pumping, 'Elok Elok' is for you.
Check out the lyric video for Ayien Rahman and Ical Mosh's 'Elok Elok' down below.