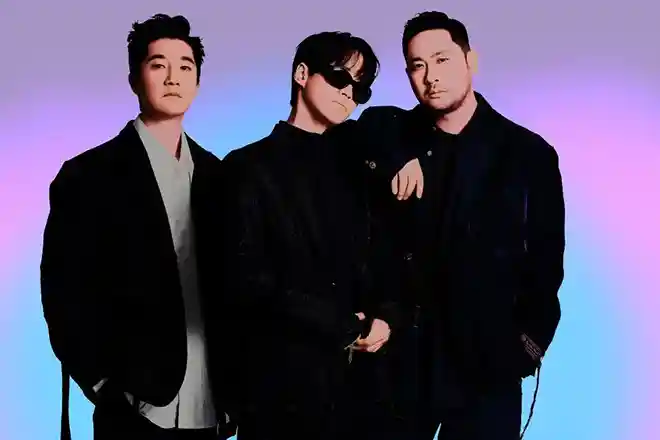 New Releases
Epik High get sweet & fresh with Strawberry EP
Many thought Epik High is Here [Part 2] was their send-off
---
Last year, Epik High was on tour promoting their album Epik High is Here [Part 2], and it seemed like after 20 years, the end was nigh. In interviews, the group was non-commital about future recordings and the final words on the album were "Epik High was here."
Now, in the first months of 2023, the group is back with a new EP featuring Magic Man Jackson Wang, and a North American and European tour. Needless to say, Epik High ain't going nowhere.
In a press release, Tablo, head MC of Epik High said they were reinvigorated, "What we wanted to do at the beginning of our 20th anniversary together, that is 2023, is deliver music that's sweet and fresh. People may expect music that's reminiscing or that's weighed down by the years, but we wanted to go against that expectation and create something that sounds like three guys who just created a group together."
While the EP is short, it has a little something for everyone. Jazz? Check out the intro track 'Strawberry.' K-pop fan? They bring Jackson Wang for 'On My Way' and Hwasa for the masses. Need some Boom Bap in your life? Epik High keeps it real with the 'Down Bad Freestyle.' Leftfield? 'God's Latte' is for you.
Epik High is done with two decades in Asian Hip Hop, so the Strawberry EP is the intro to the next 20.
Check out Epik High's Strawberry EP below.