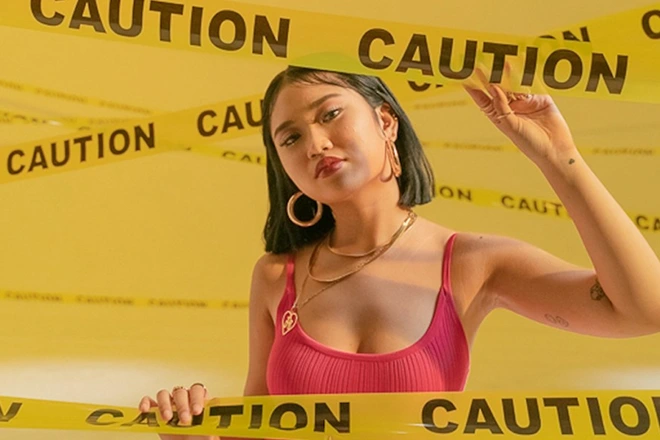 New Releases
Alex Bruce flips teenage angst into the R&B burner 'Ayoko Pa'
The 15-year-old is still not ready for love
---
Being a teenager these days is not easy. There's no doubt that every flub or fumble you make could be online and haunt you for the rest of your life. Fifteen-year-old Filipina MC Alex Bruce is coming of age in front of everyone, and on her latest song, 'Ayoko Pa,' she says she's just not ready for love.
"It's a song that expresses my stand on not being ready for a commitment," says Alex to myx.global. "I know my priorities, and I don't reject people just because I don't feel a connection or synergy. It's just that I'm too young to enter into a relationship that would easily fizzle out."
Fifteen-year-olds should be out having fun and learning about the world instead of searching everywhere for love. In the video for 'Ayoko Pa,' Alex is doing just that as a paramour shows up with flowers, but she's not having it. Instead, she's reading books, learning some dances for TikTok with influencers Yvon and Achi, and just doing her. The song is very different from the last time we saw her with 'Dime Girls,' as she was rapping circles around people. This time, 'Ayoko Pa' is a slow-burning R&B jam, which shows her ability to change up her style.
In Thailand, rapper 1MILL was a Hip Hop veteran at the age of 19 because he had already released four albums and countless songs and videos. Alex Bruce is showing here that she has what it takes for the industry and people will enjoy whichever direction she goes.
Check out Alex Bruce's 'Ayoko Pa' below.